I'm not sure why I've never given a shout out to
Road Runner Sports
on my blog before but today's the day! I've been shopping there for years and although I've been known to venture into any running store that I come across I'm regularly in Road Runner and purchase all my shoes there and most of my running clothes. I'd consider it my go to place for running gear. I buy my shoes there for several reasons, price, selection, customer service etc., but most importantly is their
60-Day Perfect Fit Shoe Guarantee
.
With their unrivaled Perfect Fit Guarantee, you can run in your new shoes risk free for up to 60 days (from your purchase date). If they're not a perfect fit, simply exchange them and we'll be happy to help you select a replacement pair. No questions asked! Every once in while I think I am going to find a new shoe that is going to miraculously make me faster, lighter and several inches taller! Both times I've done this I've always returned to my trusty
Nike Air Pegasus+ 27
and Road Runner has taken my shoes back no question asked and sent me on my merry way! Their shoe return policy alone is reason to keep me going back!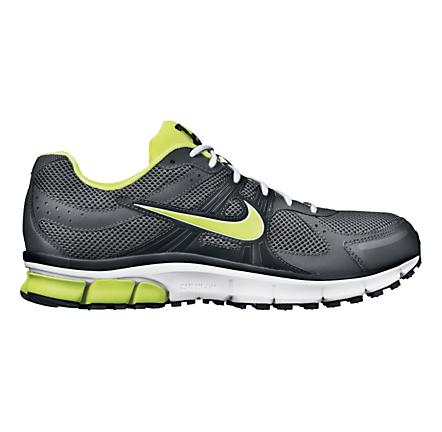 I recently bought a new running rain jacket that I love!
It's the men's
Men's RRS Pro Velocity Rain Jacket
and once I got it home I realized one of the zippers did not work correctly and again – I took it back and exchanged it for another jacket no problem. I did not even have my original receipt!
I've yet to mention the VIP program. Feel the LOVE with all of Your VIP Family Benefits!
• 90 DAY Wear 'Em & Love 'Em Guarantee
• SAVE 10% - On everything!
• FREE SHIPPING on Every Order - No minimum required
• BEST PRICES on the Planet 100% Guaranteed!
• Exclusive VIP FAMILY PERKS That'll Have You Jumping for Joy!
There is a fee for the VIP which is a little steep to be honest - $24.99 annually but I spend enough there annually to more than make it worth the cost. There is an online special right now that gives you the first year for only $1.99! That's a deal!
I am in no way connected with this store. I just thought it was time to give them a plug for their great customer service and deals! One other quick thing that I've noticed is the staff tend to stick around for awhile – not a bunch of new faces every time we go in so to me that speaks well of the company too.
Check them out some time!
Jim